Women Who WOW
If You Want to Increase Not ONLY Your Income, but Your Impact and Influence… And You Are Determined to Build Success On YOUR Terms, you've just found your tribe.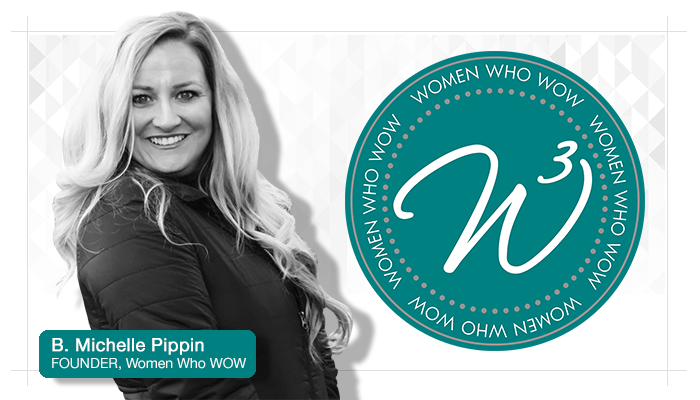 Enrollment to the Women Who WOW mastermind, now with members in all 50 states and 8 countries, is NOW OPEN.
Join NOW!


An Exclusive Alliance Of Seriously Driven Entrepreneurs.
Find out why business owners in all 50 states and 8 countries are joining WOW to reach & exceed their business goals, all on THEIR terms!
Learn how your business CAN beat the odds, earn (way) more profit, and FINALLY reach its full potential, without making you feel pushy, overwhelmed and over-worked!
To make this happen, you need visibility, strategy and support.  WOW's membership gives you all three.  Members get access to media opportunities, templates, tools, strategies and real-time feedback necessary to  fully leverage your business for maximum profit and dramatically increased impact and influence.
Our mission with Women Who WOW  is simple:  to keep a constant eye on business development, and generate consistent and increasing profits… without COMPROMISING what matters most to us and while succeeding on our own terms!
Grinding it out every month, alone… hustling to this meeting and that…  hoping to meet the "right" prospects… constantly pondering what ELSE you can do to reach your business, income and lifestyle goals WILL KEEP YOU SPINNING YOUR WHEELS.
Don't go it alone.  WOW gives you the structure, support and strategies necessary to  build your business, create demand for your brand and dramatically grow your reach.  Leave behind the stress, frustration and loneliness of business ownership by joining the exclusive ranks of Women Who WOW.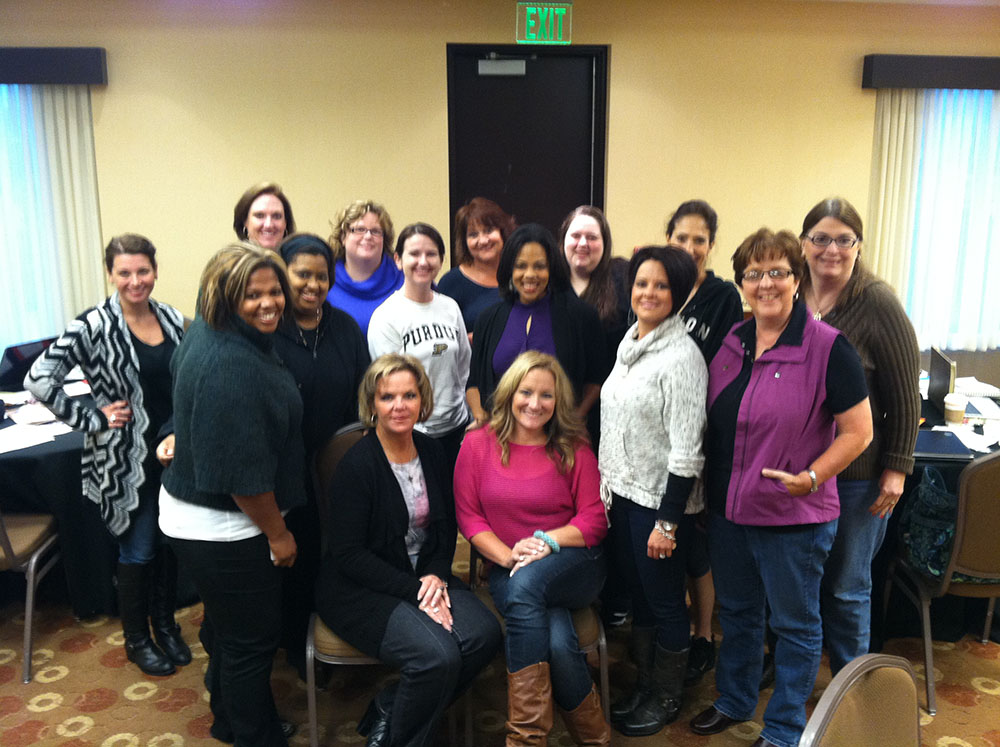 WOW was created  to bring all of the support, accountability, encouragement, expertise you need to grow YOUR business YOUR way…. Under One "Roof."
Eliminating geographical limits.  Bringing you hard-core, spot on, HOW TO advice and nuanced business strategy on your time.  Separating our membership from the rest of the "online options" out there, our members enjoy multi-media support:   group trainings, live Q&A's, print newsletters, live in-person events and even private one-on-one time with our founder, Michelle Pippin.
Since 2013, our growing group of driven, accomplished business owners has held a concerted focus on business development.
Our members make money AND a difference. And we are an exclusive group. =) In other words, we're not the "sort" you see at every free networking event around your town. We're that "other sort." The sort that doesn't "play business."  The sort that tells the truth — even when it's brutal. The sort that supports and actually WANTS other members to succeed. The sort that share openly, never pretending, always seeking ways to move forward — and ways to help others do the same.
What Kind of Person is a Women Who WOW member?
We're not industry- or age- specific. We don't discriminate along the lines of age, race, religion, sexual preference or political affiliation. In those ways, we are — in fact — a melting pot. We've got coaches, experts, physicians, veterinarians, attorneys, authors, financial gurus, and more in our midst. We've got some city folk and a few country bumpkins… and a lot of "in betweens!" Some of us are mothers, wives and grandmothers. But not all.
What unites us… what makes "us" US and everyone else "them" is our attitude. We're unapologetically driven. We're supportive of each other in a way you don't find many places. We're authentic and profit driven. We're undeniably determined and goal-oriented. And, we don't care so much what "they" think.
This membership isn't for tire-kickers and wannabes.  We're not here for gossip sessions, wishful thinking, or trivial presentations on how to "find ourselves" or gain confidence.  We're here to WORK.
We're not "in business together" but make no mistake, we are a TEAM.  We're not a networking group, but we do love to connect.  We think, live, act and do business very much outside the box. We zig when they zag. We do while they dream.  If this sounds like you, you've just found your forever tribe.  Welcome.
So, What exactly IS included in WOW membership?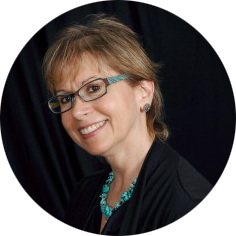 Georgie Marquez
Architect
I first met Michelle Pippin at a business breakfast series sponsored by a local bank. Immediately I was impressed by her no-nonsense approach to business. There was none of the self-indulgent pep talk of so many other business presentations. Her knowledge of business, and her focus on doing what works in an efficient, streamlined manner was very appealing.
However, it took me approximately two more years before I finally joined the WomenWhoWOW universe. Key to this decision was the combination of Michelle's direction and the quality of the women she had gathered.
The meetings are not "girls-night-out" get-togethers. But, they're not women-trying-to-be-men groups either. While acknowledging the feminine genius, we are encouraged to work (and work hard!) on our business goals, and to explore avenues we might not have considered, or have been afraid to embark on.
WomenWhoWOW is a place of confidentiality and camaraderie, where women who are already business women can continue to grow.
Women who Wow cuts through all the standard "grow your business" advice (b.s.) and gets right to the root of how to actually DO it. This is the first group of people I've ever worked with who make me feel that they want me to succeed… and will do everything in their power to HELP me do just that.
Women who Wow cuts through all the standard "grow your business" advice (b.s.) and gets right to the root of how to actually DO it. This is the first group of people I've ever worked with who make me feel that they want me to succeed… and will do everything in their power to HELP me do just that.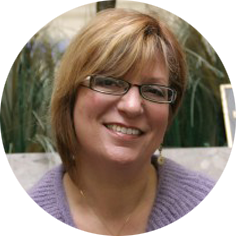 Laura Jeanne Miller
Interior Designer
That first meeting was all it took to know that Michelle Pippin– plus the members of the group– had a wealth of knowledge to help her continue to build upon what she started and move in a positive direction for the future.
Would I recommend WOW to others? YES! Why? It doesn't matter what your business is. You will find within this group is not only usable,working knowledge but also a fabulous support structure that has nothing but your success in mind. If you're serious about your business and it's future, then you owe it to yourself to check it out.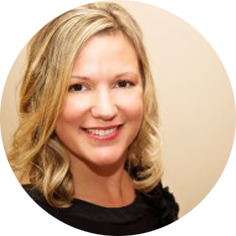 Julie Boswell
Copywriter
Honestly, I am fascinated by Michelle Pippin. She talks like no one else I know and her business brilliance permeates everything she does. I love the idea of some of that mojo rubbing off on me! Plus, she attracts a lot of very smart business owners who I am thrilled to now be connected with. Perhaps more importantly, every time I'm with Michelle I learn something that I can immediately apply to my business. I love that!
Frequently asked questions
Q: Will I have direct & private access to Michelle?
A: Absolutely. I only work with a small handful of private clients at any one time. And I'm no longer taking on copywriting projects. This is so I can fully and completely dedicate myself to the mastermind community. I recently had a coaching session in which I had to come to terms with the fact that my members wanted MORE private time with me… and that this individualized attention — via monthly e-coaching, regular access in the facebook community, and TWICE MONTHLY call in hours — would have to be core benefit of the community going into 2016.
Q: Can I get a refund?
A: Nope. Your WOW membership is billed on a monthly, or annual basis, and no refunds for partial months or annual membership, including upgrading / downgrading of membership will be given. Once you're in, GO ALL IN! Become a member, take advantage of all of the member benefits, take action and I'm confident you'll never want to leave!
Q: Does Michelle guarantee my results?
A: I'd love for that to be something I can promise! Unfortunately, only the action YOU take in your business will guarantee your own success, growth and profit. I can't GUARANTEE your results, but I can guarantee that I'll do all I can to fascilitate, support, encourage and equip you for success.
I was friends with Michelle for a really long time on Facebook before I got involved with WOW – and I suppose you could say it was her no BS attitude toward business that made me want to know her more. After attending one of WOW's kick-ASS pajama parties, I decided that I wanted more of this super smart, driven group of women. The diverse personalities that come together mean that you really get a great sampling of feedback, not to mention the smarts that Michelle brings to the table too.

Alyson Lex
Copywriter
I immediately connected to Michelle's warmth, heart, transparency and brilliant business smarts. Some of my best growth was while working with Michelle.

Denise Hughes
Financial Coach & author
I came across Michelle Pippin on the internet and was intrigued with her sassy, no nonsense, tell-it-like-it-is approach. Everything she said made tons of sense and had the ring of wisdom born out of experience. Soon after that, I had the opportunity to meet her in person when we both spoke at a luncheon meeting of the Professional Speakers Association. I was captivated by her confidence, humor, and credibility. I thought "This one's the real deal.

Kathy Eckhardt
Coach
Women who wow mastermind has given me the confidence and support I need to continue to grow as a business owner. No matter how afraid I may be – the women in this group give me the push and encouragement I need to step outside my fear and into success.

Ramona Rice
SportsGalPal.com