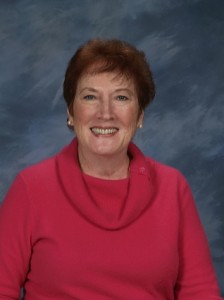 Meet Jane Falter. Baby Boomer. Mom. Dog mom. =) Courageous coach. Mindful mentor. She's most certainly a woman who WOWS, and I'm excited to introduce her to you!
What ONE THING do you think gives a woman the "WOW" factor?
It starts with passion—but that's not enough. It's the willingness to take bold risks to make passion into reality.
What three female celebrities do you think we could learn from – and what ONE sentence lesson do they teach us?
Oprah – Her lesson is that all of us have an opportunity to achieve greatness—no matter where we start from. I love the fact that she doesn't apologize for her wealth. She's earned it.
Robin Roberts (Good Morning America) – Her willingness to share her personal experience with cancer helped so many people. By making our selves vulnerable and sharing our pain and failures might help others who are in the same boat and feel alone. We never know how we impact others either in our words or as a role model.
Whitney Houston – We learn from others in many ways. I selected Whitney as a reminder for all of us not to discard our God-given talents and gifts.
What is the most important lesson you learned from YOUR Mom?
When I was feeling discouraged, my mother would often remind me that others (she would name a friend of mine) have done it—I can too. She gave me encouragement to go for it. When I feel like I can't do it, I think of my mother's encouraging words.
If women could instantly emulate ONE trait, habit or skill set that YOU possess, which trait, habit or skill set should it be?
Determination. While others may have given up a long time ago, I have mustered enough gumption to keep going. I guess it's because I felt that there was no other option for me.
What ONE success tip or strategy can you leave us with?
Utilize and hone into your intuition. I had wanted to become a coach for 10 years, but pushed that feeling aside with excuse after excuse. Once I got laid off, I decided to go for it. That "voice" I heard for 10 years was my intuition trying to speak to me. It seemed that after I took that big step, I began to recognize that voice and while I might be fearful, I follow it and it has become louder and stronger. I believe that "voice" is God speaking to us—leading us to fulfill our life's purpose.