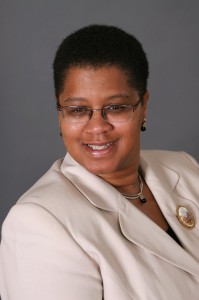 If she's not standing up for domestic violence victims or writing thought- and action- inspiring plays, she's publishing magazines, speaking to large groups, or writing love letters for tongue-tied romeos. Seriously, this military veteran is nothing short of a Woman who (truly) WOWS! Keep it up Rebekah!
What ONE THING do you think gives a woman the "WOW" factor?
The one thing that gives a woman the WOW factor is the ability to empathize. If she is able to do that, then that leads to compassion, which then leads to action. Women are about helping and being of service to others, but that comes from her deep sense of empathy and compassion.
What three female celebrities do you think we could learn from – and what ONE sentence lesson do they teach us?
Three female celebrities we can learn from are Oprah for her search for ultimate sense of purpose, Goldie Hawn for her contagious sense of humor and love and Queen Latifah for having the courage to step outside of the box and not letting others define her or her sense of worth.
What is the most important lesson you learned from YOUR Mom?
The most important lesson I learned from my mother is to never give up on your dreams. She has been the constant supportive voice in my life that has encouraged me to "go for it" even when I felt I could not do it. She has always told me that you will never know what you can do if you do not try.
If women could instantly emulate ONE trait, habit or skill set that YOU possess, which trait, habit or skill set should it be?
If women could instantly emulate one trait, habit or skill set that I possess it would have to be tenacity. I keep pushing forward no matter if I have the resources to do the thing or not; my will is stronger than my doubt. I strongly believe that if it is meant to be, there is always a way to get it done, whatever that may be. We are only limited by our fear.
What ONE success tip or strategy can you leave us with?
One success tip or strategy I leave you with is to build what I call the Crying Angel Network. This is a core group of people who although they may not understand or can see your vision, because they believe in not just you but in a higher power which governs the universe, they are going to support you and lift you up in prayer. They are not here to tell your business or to sabotage your dreams; instead, they are the system that keeps you grounded in your vision and uplifted in your purpose.
Rebekah L. Pierce, Author & Playwright
www.rebekahpierce.synthasite.com